One of my favorite bloggers, Rhoda, from
Southern Hospitality
, is hosting a linky party today. The theme? It's a Spring Fluffing Party! Woohoo! I'm so ready for Spring! And I love linky parties. It's so much fun to see what everyone has done. I always get tons of ideas!
The mission? To find a few areas in our homes and "fluff" them for Spring. Here's what I did.
This is the dining room. I clipped some branches off of my Bradford Pears in the back yard and stuck them in a vase. They are pretty just by themselves.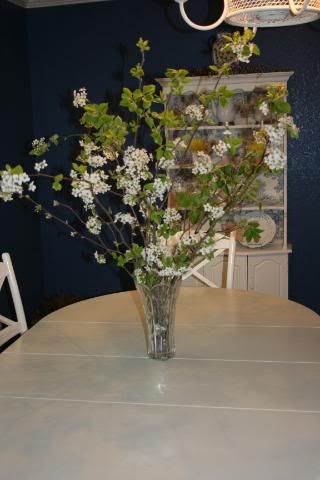 Or with Easter egg ornaments.
Some Gerbs I found at Dollar Tree. (I think the child proof edge around the hearth adds a nice touch, don't you?)
My SLAH Astoria Canisters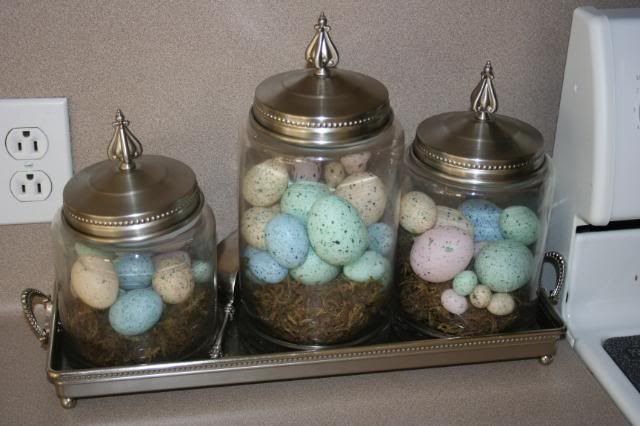 My entry table.
End table. I'm working on repainting the bird that came with this (got it at a garage sale.). I'll put it in or next to the cage when it's done.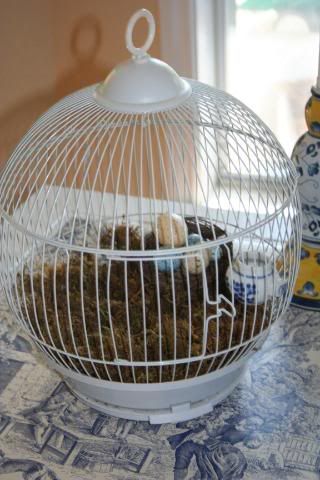 Thoughts? Suggestions?
I can't wait to see everyone else's!!! Be sure to visit
Rhoda's blog
for all the links.