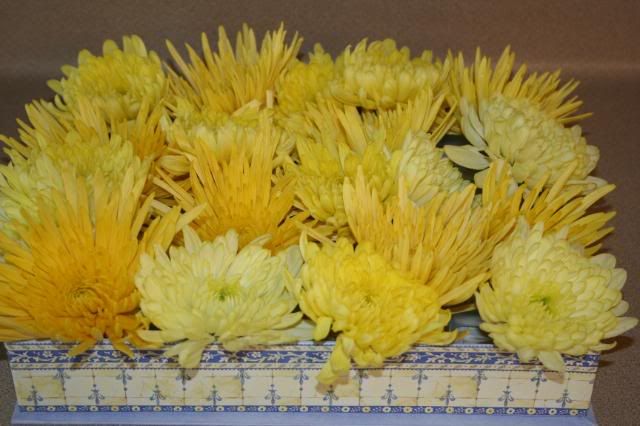 Isn't this beautiful? I found this box at Tuesday Morning for $3.99.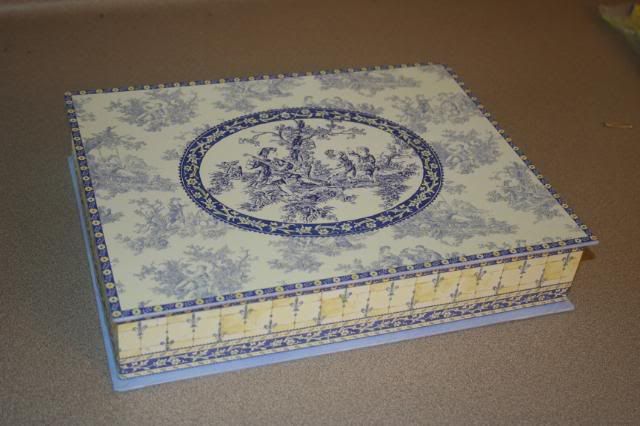 I got 2 packs of these mini "tupperware" thingys at Dollar Tree, put them in the box and filled them with water. Now that I think about it, I totally could have used some of the 500 empty baby food containers that I have. Oops! At least if any of you want to do this, you can use those if you want!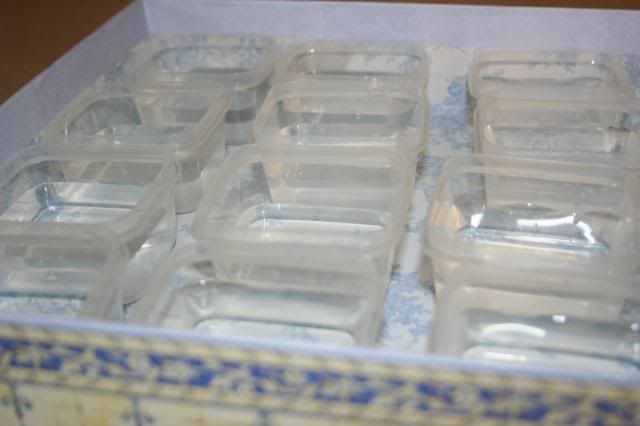 Bought a few packs of flowers at Wal-Mart, trimmed the blooms off the stems, and VOILA!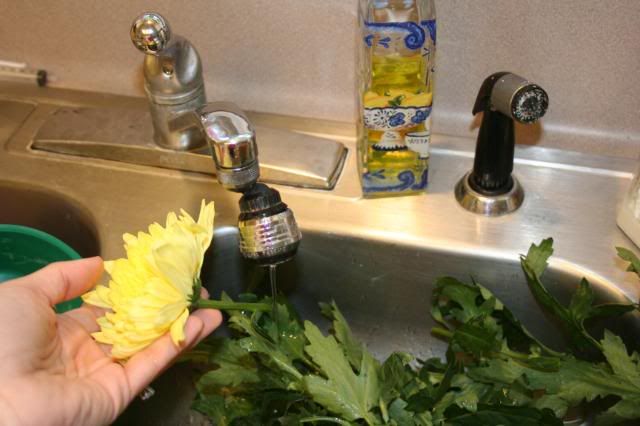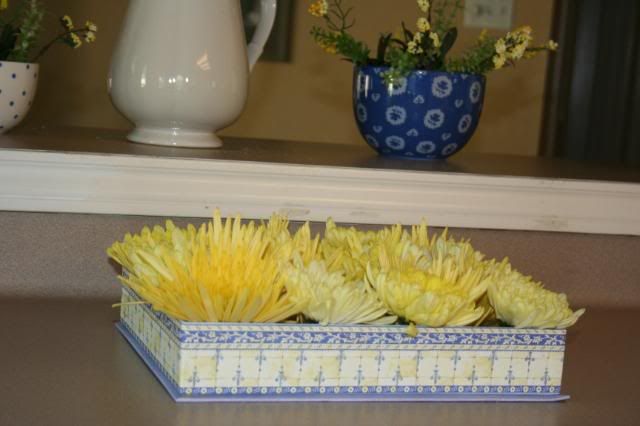 A beautiful,
different
floral arrangement. I only wish I'd had this done in time for the Spring Fluffing party yesterday! By the way,
Rhoda
featured my Bradford Pear Egg Tree on her blog today as one of her favorite things from her fluffing party. Thanks Rhoda!