Not long after the Gift Gallery, I became inspired to start doing some real sewing for my girls. In the past I've "made" them outfits by just embellishing already made clothing. I decided that I wanted them to have some "boutique" looking outfits for a fraction of the price. So, I ordered several patterns off of Etsy and got to work. These skirts were my first creation. I did applique the turkeys onto already made t-shirts, but I made the entirety of the skirts myself. I thought they were super cute! And, of course, so are the girls wearing them if I may say so myself. :-)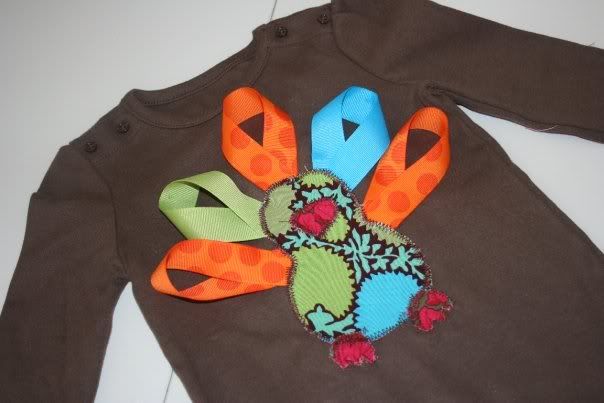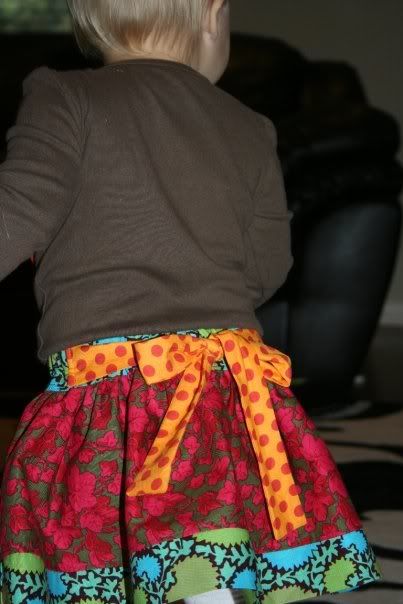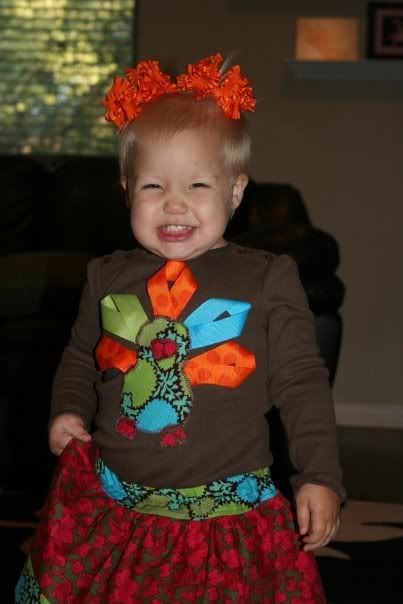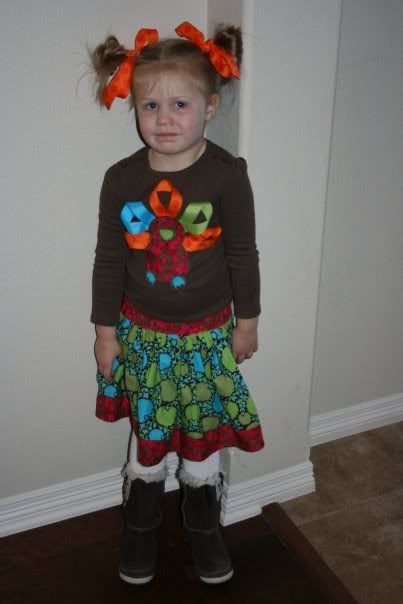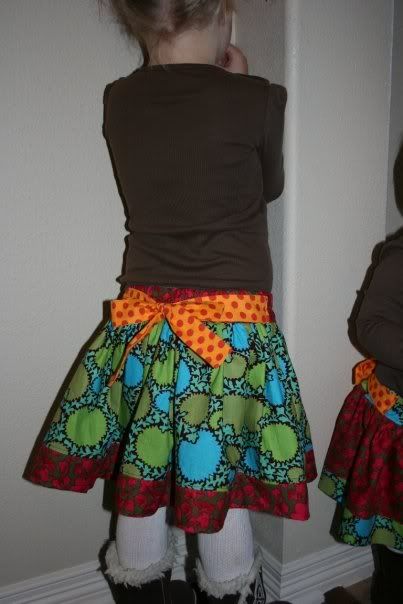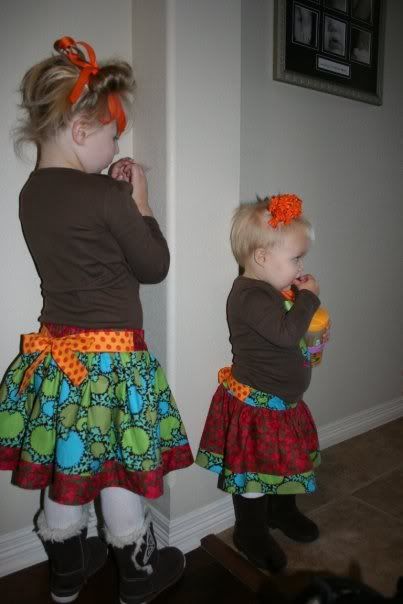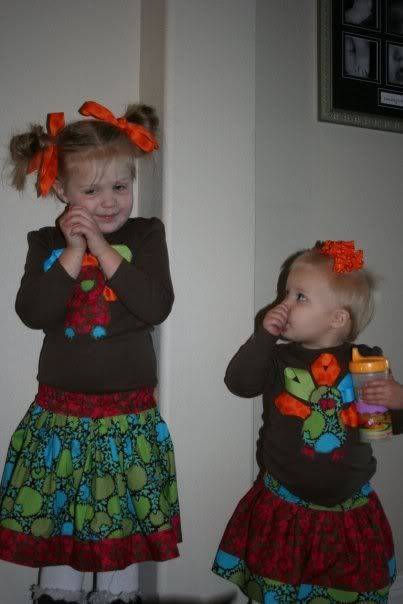 I'm collecting shirts and fabric so I can make these to sell in next year's Gift Gallery!
By the way, in case you didn't notice, I have another new post right under this one. Two posts in one day - CrAzY!!!