So...I've been sewing a lot lately! I'm going to say that's the reason that I haven't posted in ages. ;-) Earlier this year I made a decision to start sewing more of the girls' clothes. So, I bought a TON of patterns on etsy back at the beginning of Spring. I've been slowly working my way through making all of them. It takes a long time when you have to make 2 of everything!
I have taken pics of all of my projects. Some of them are on the girls and some are just on hangers. :-)
I think these were the first dresses I made this year. The girls wore them with cream turtlenecks and tights when it was still cold and they wore them as sundresses after it got hot. The versatility of a pillowcase dress can't be beat! I got the pattern for these at this etsy store -
http://www.etsy.com/shop/froglegsandponytails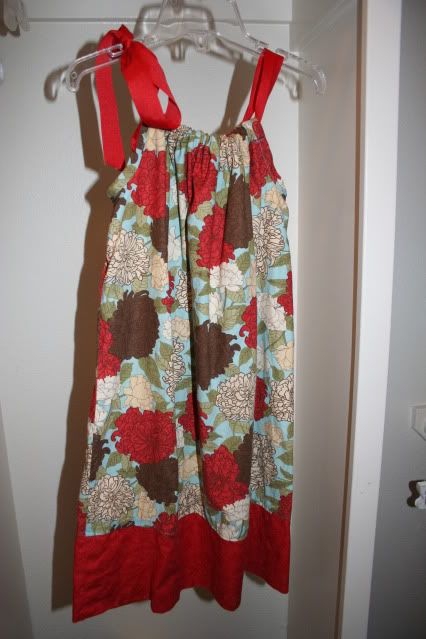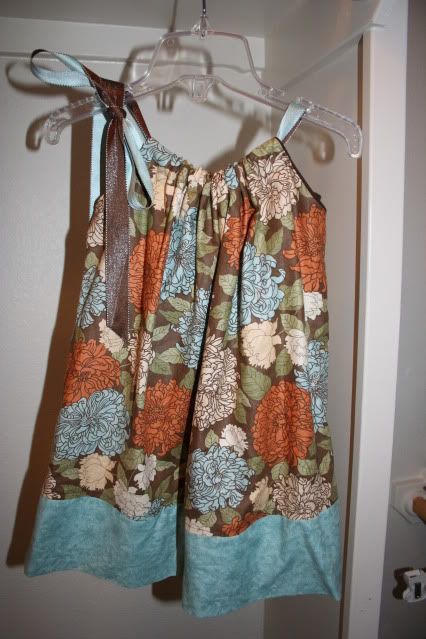 I loved these dresses because they were a little different. The pattern had the option to make short sleeves or 3/4 length sleeves. I made these 3/4 length so they could wear them in the early spring when it was still cool. Unfortunately, the etsy store from which I purchased these patterns is no longer available.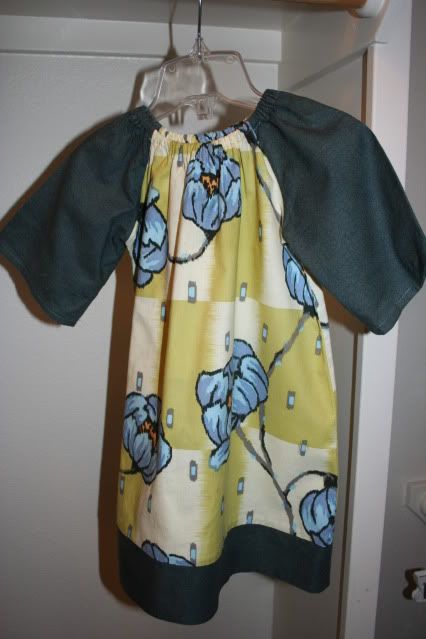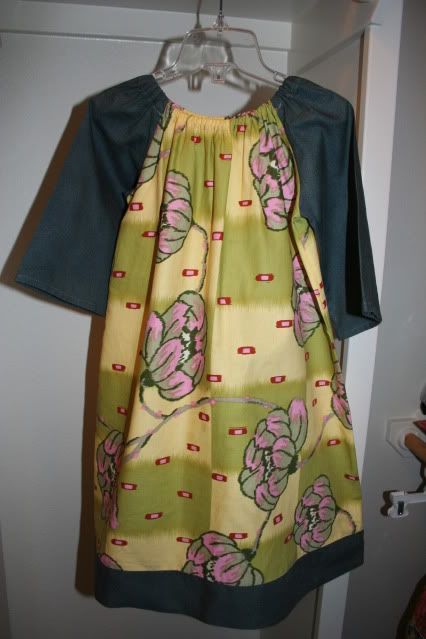 These are the girls' Easter Dresses. I think they are one of my favorite things they have ever worn. Maybe I'm just really proud of all the effort I put into making them! The pattern for the dresses came from this etsy store -
http://www.etsy.com/shop/KustomKidsBoutique
. The pattern for the flower pins came from here -
http://www.etsy.com/shop/fabricboutique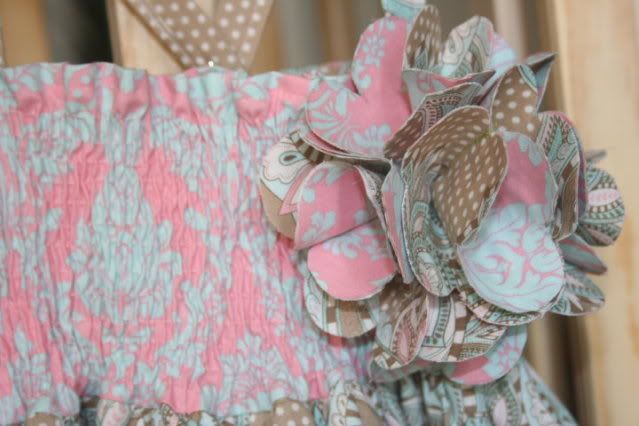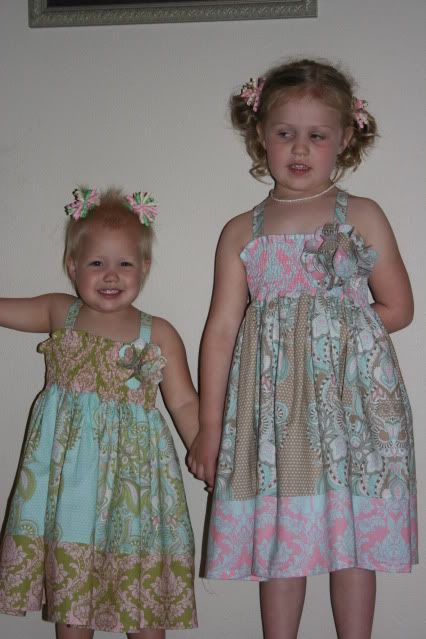 These little rompers are just to die for cute! I won't lie, they weren't a piece of cake to make, but they were well worth it! They were especially difficult because I wanted the patterns on the fabric to match up at the seam on the front, so that required a little more work. Thanks to my MOM, the ever-so-talented-seamstress, I figured it out. I ordered this pattern from this etsy store -
http://www.etsy.com/shop/patternsbyfiggys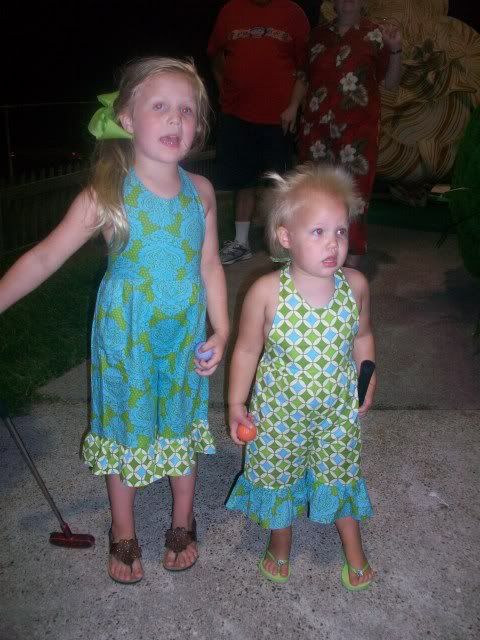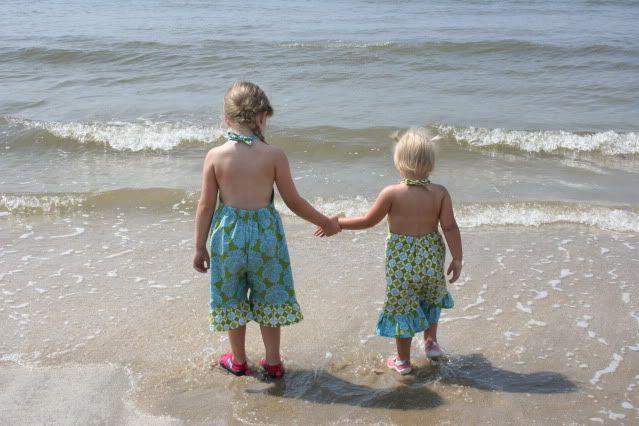 Pillowcase dresses have to be the easiest things to make that are SO cute!!! I ordered these true vintage pillowcases on ebay. It took about 1/2 hour to make one of them into a dress. I love them!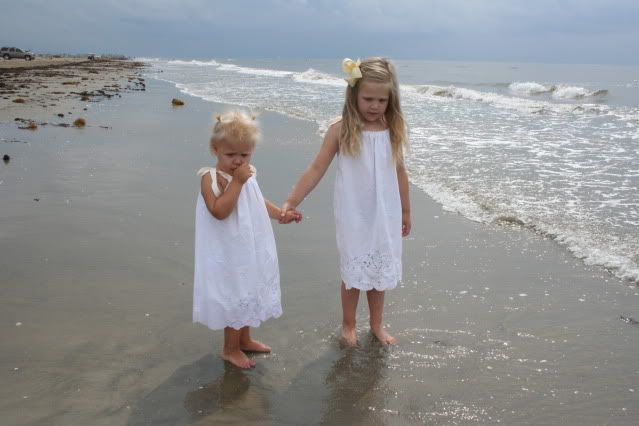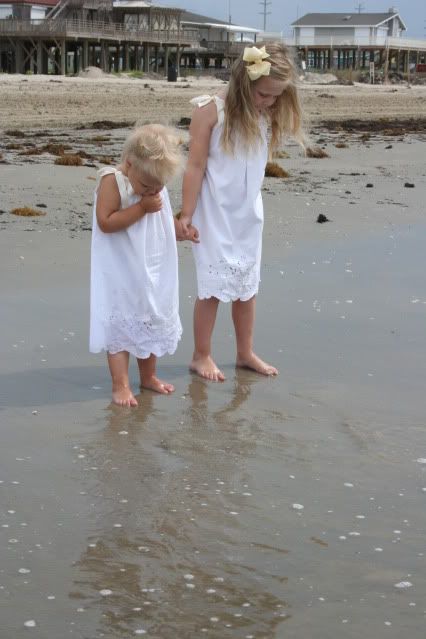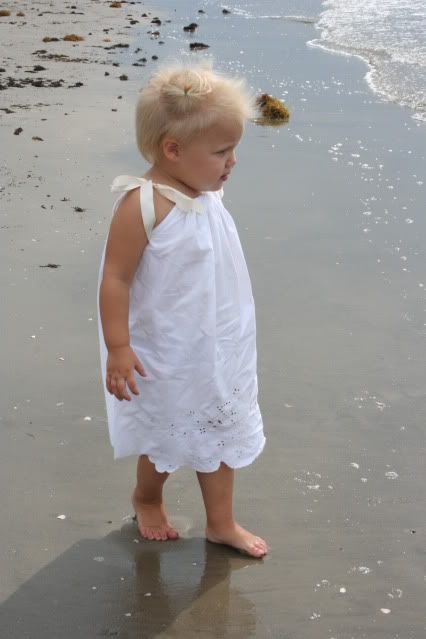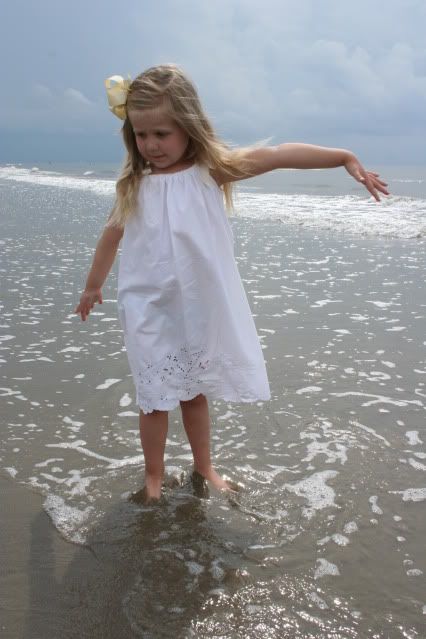 These cutie little dresses were a cinch to make. I ordered a DIY kit from this etsy store -
http://www.etsy.com/shop/AmybugsOriginalStyle
. The pieces were all cut out and numbered, ready to sew! I really hate all of the prep work that sewing requires, so this was so fun for me! And at $15 a dress, I thought they were a steal. Thanks to my friend
Becky
for letting me know about these!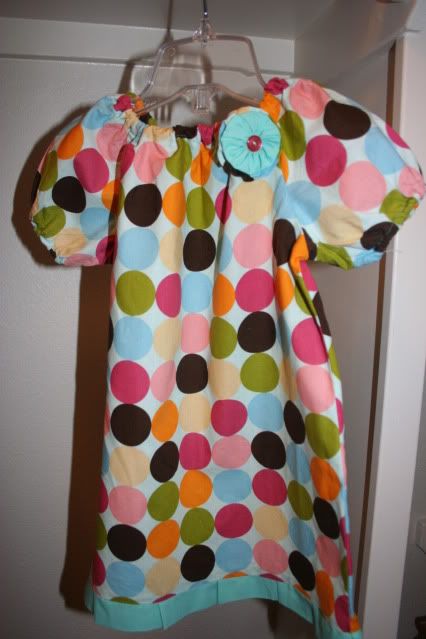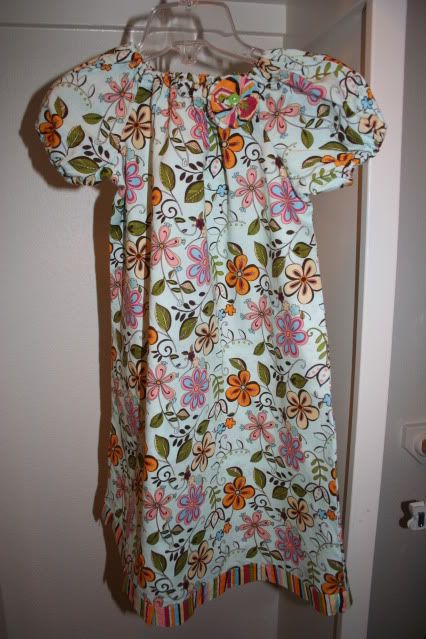 These adorable little yo-yo flowers were enclosed and already made for me! All I had to do was sew them on the finished product.