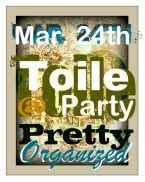 I love toile. Love. It. I think I might have a slight obsession with it. After taking pictures of all the toile in my house, I think it's safe to say I have too much. What do you think? (Just so you know - even if you tell me I have too much, I'm not taking any away!!!)

I have to start with my FAVE toile pieces - my kitchen cabinet knobs and drawer pulls. Are they not the cutest things ever? (The pics aren't great - the toile is blue and white)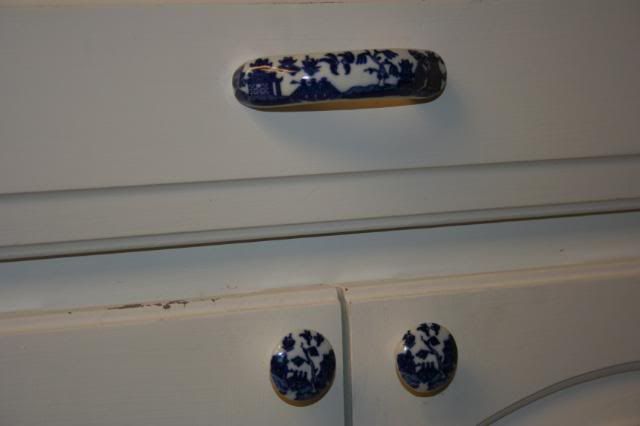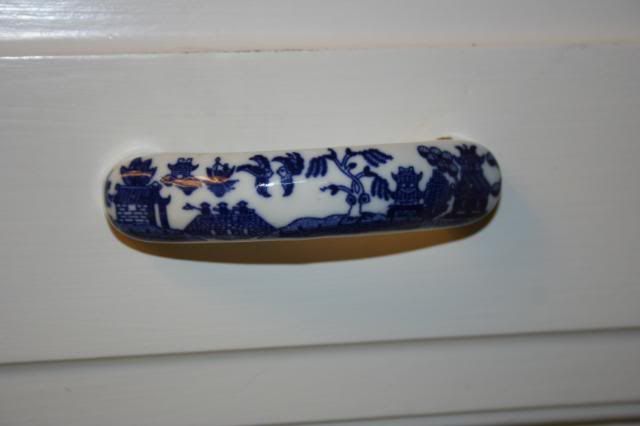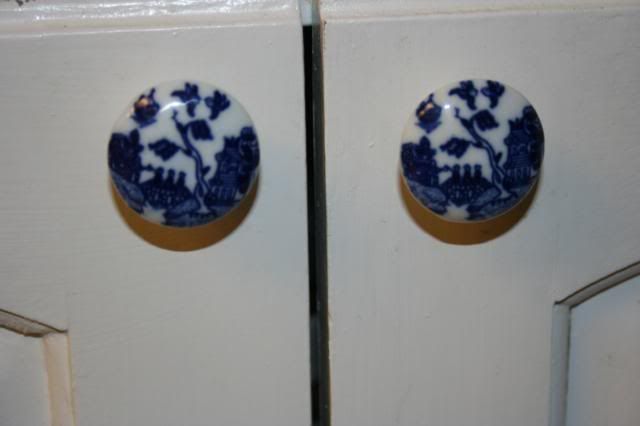 Next, the inside of my china cabinet/hutch/thingy is lined with toile wallpaper. Of course, I got this idea from The Nester.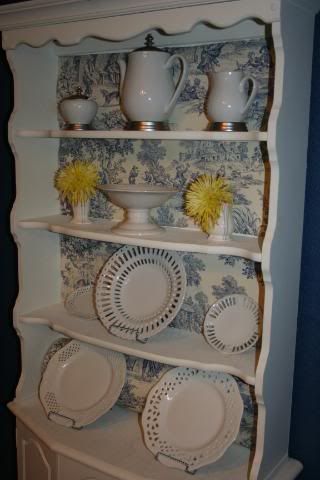 My dining room chairs that were a hideous plaid, but I recovered in toile myself. Don't look too closely - you might see the plaid through the toile. I was too lazy to remove the original fabric. But hey - the beauty is in the imperfections, right?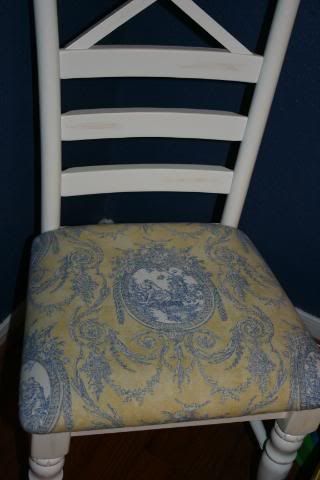 My new little end table that had a glass inset that is now covered in the same wallpaper that lines the hutch. Wow - I don't think that sentence was grammatically correct!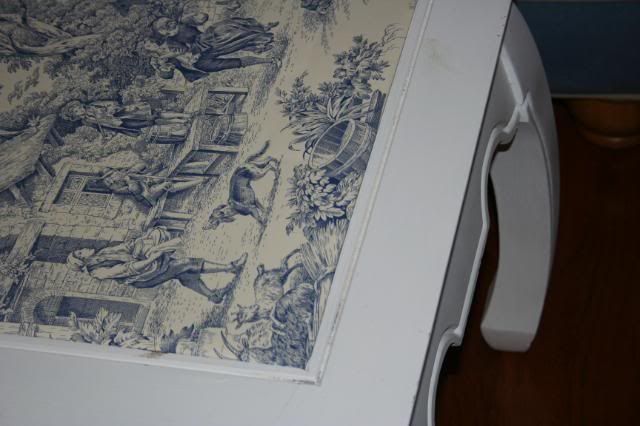 Oh, these are another of my favorite things in my whole house - the toile lampshades on my flea market chandelier!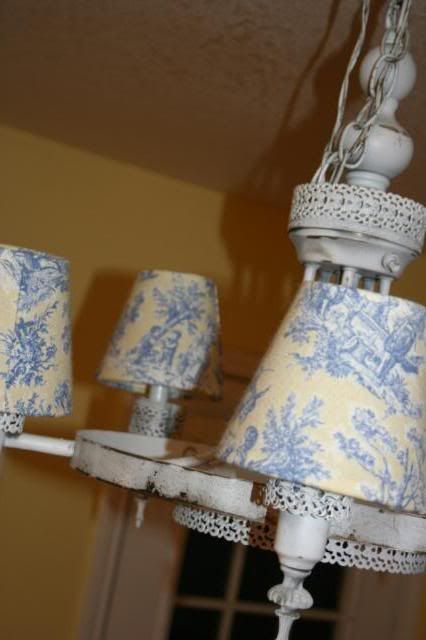 The bench I got at HobLob for like 75% off because it had dirt on it. Came right out with spot remover at home.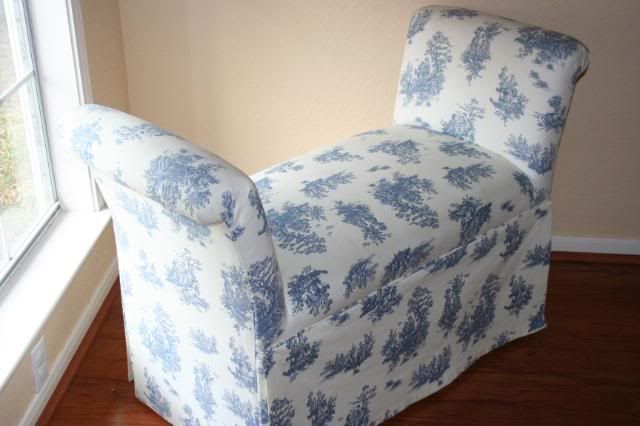 And of course, the toile curtains. Which I do realize I hung too low. I didn't have the energy to re-hang the rod that came with the house. I really need to do that.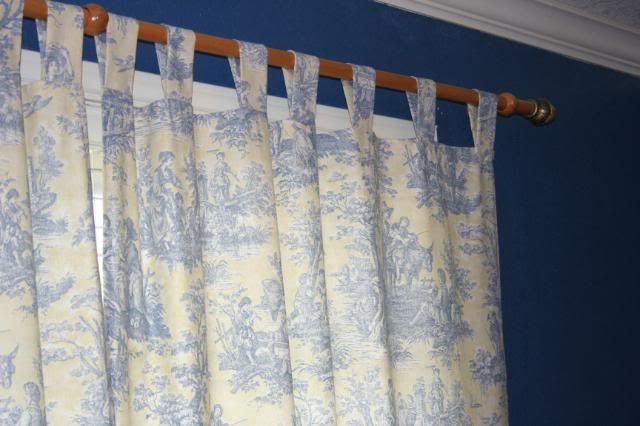 I think that about covers it. I think I'm a little toile'd out - how about you? If you aren't, and you'd love to see how other people use toile in their homes, jump on over to Pretty Organized Palace for her Toile Party! It'll be fun!