I have a TON of t-shirts and jeans that I bought on clearance a couple years ago when I was making these outfits.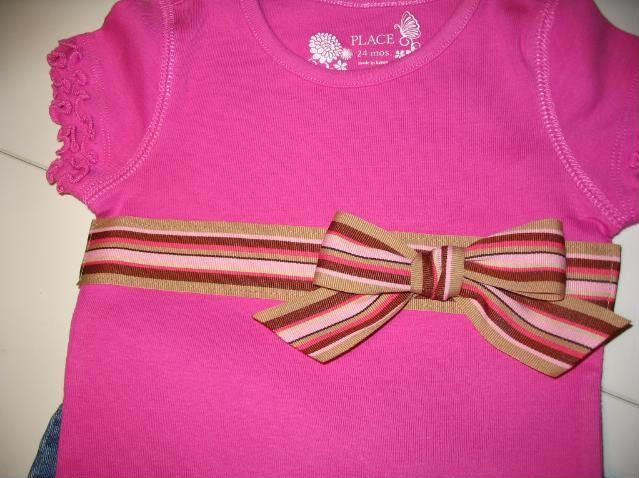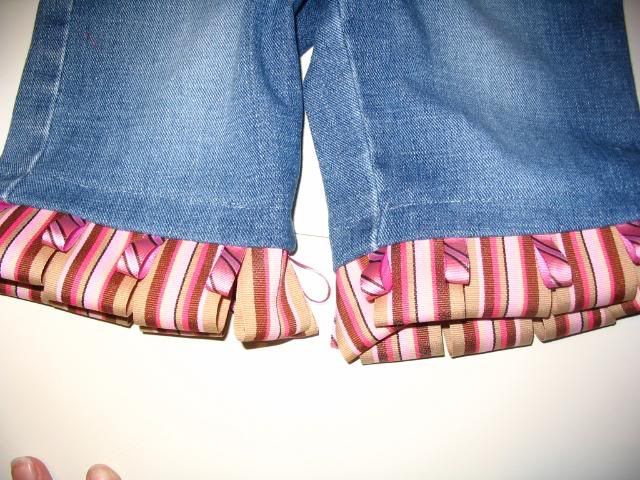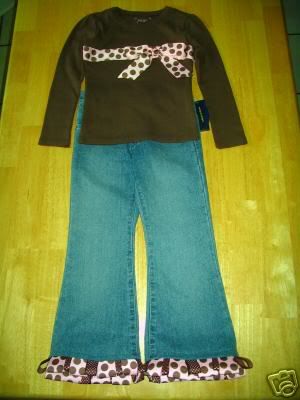 When I had Miss Priss I sorta stopped making them and I'm a little burned out now. I still want to use those shirts and jeans, though, so I bought some cute fabric at Hobby Lobby and made this for the Big Girl yesterday.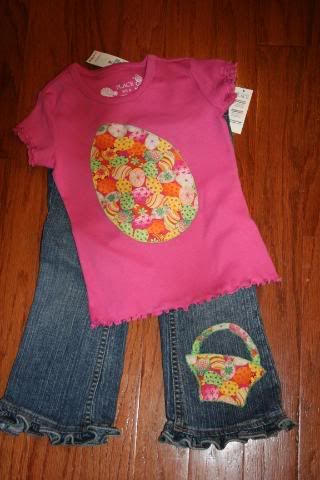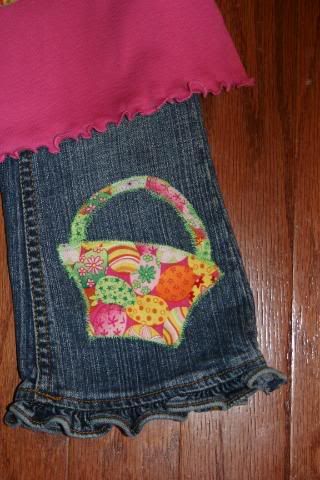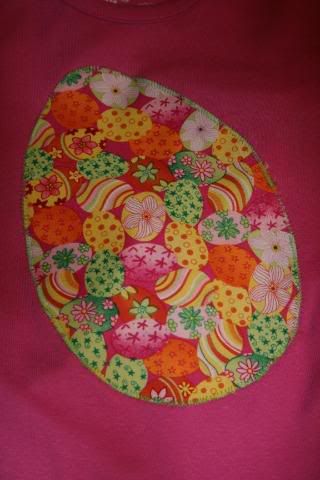 I have pink, turquoise and lavender shirts and I bought coordinating fabric for all the colors. This is the only "Easter" print I bought. All the rest is just "springy." Here, I'll just show you! (just realized these pics came out really dark - oops!)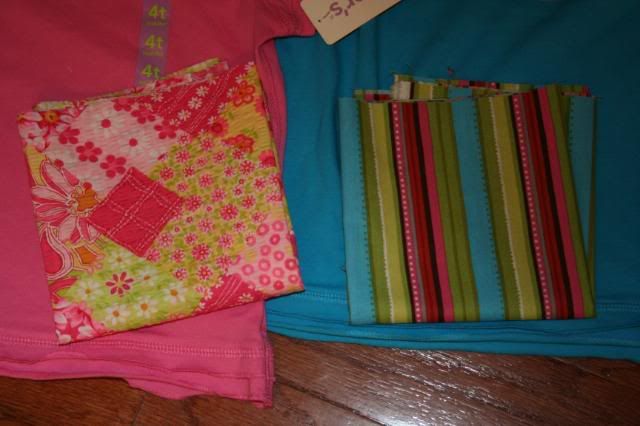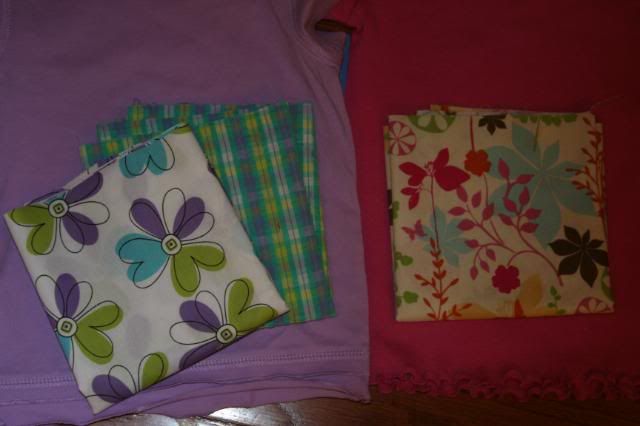 I'm thinking maybe a tulip instead of an Easter egg would be cute. Any other suggestions? The designs have to be pretty simple, though, because I am no applique expert!
So after I get these made, I'm going to have to find someone to buy them! If you know of anyone who might like one, send them my way will you? They will be a very reasonable price (I'm thinking maybe around $15???). Thanks a MILLION!