So Miss Priss is about to have her 1st birthday and my friend
Becky
suggested I make her one of those cool fabric banners. Well, Becky's ideas are always great, so of course I made one! Turned out cute, dontcha think???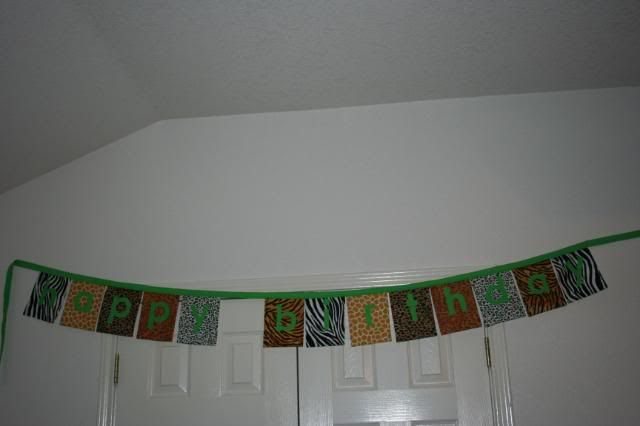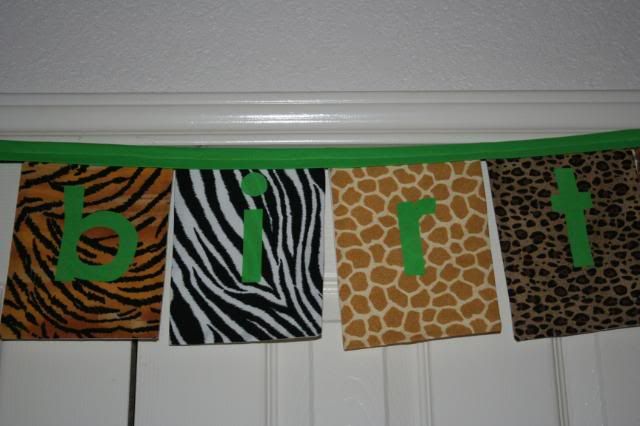 Anyway, I bought a little too much fabric and wanted to do something with the excess. There wasn't enough for a tablecloth. I thought about piecing together a table runner, but honestly didn't want to take the time to actually SEW something. Then I thought I could just "scrunch" up the fabric around the bottom of the cake pedestal. That would be cute - I guess. I just started messing around with the strips of fabric I already had cut. I was literally just making things up and had no clue what I was trying to make. I felt like Chandler in that Friends episode where he's supposed to make Monica's Valentines Day present. Anyway, here's what I came up with and I was really pleased with it!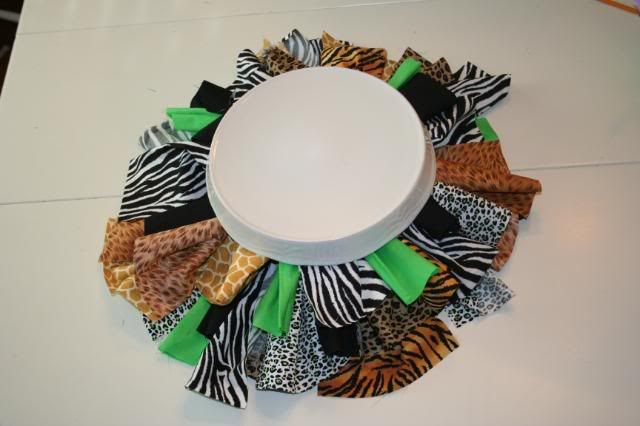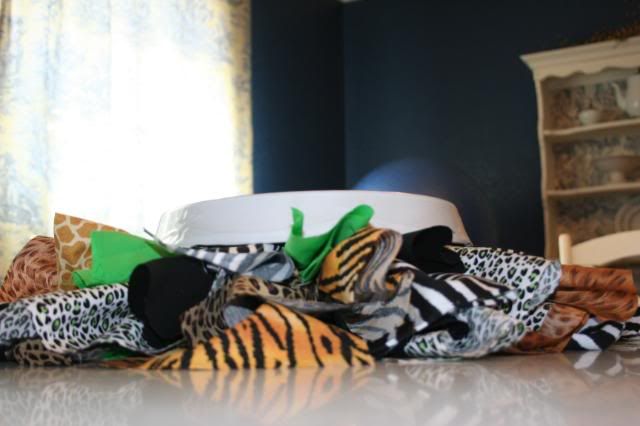 Here's what I did:
Cut a longish strip of fabric to tie the pieces on.
Cut my fabric into random sized large pieces (approx. 7 "x20" give or take several inches) and arranged it in a random order that I liked.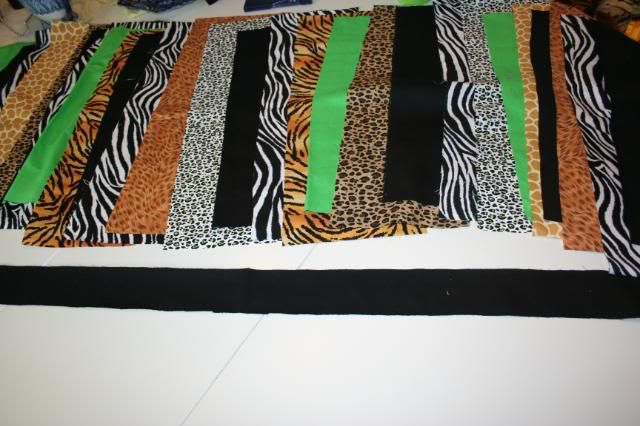 Started tying.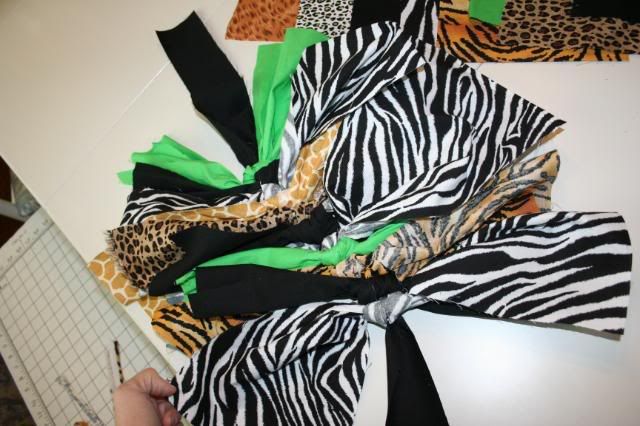 Just minutes later I finished tying and squished all the knots close together.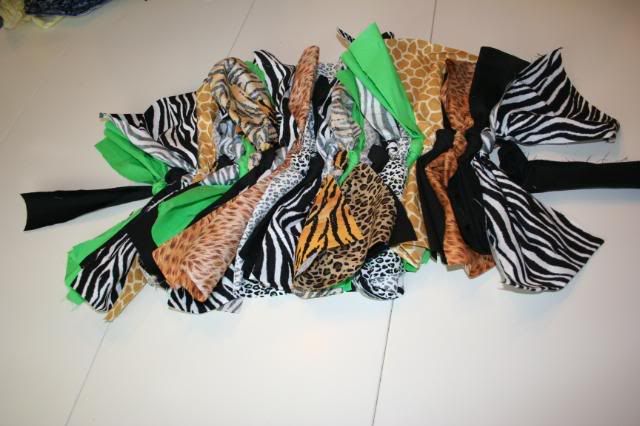 Tied the ends of the long piece around the bottom of the pedestal.
Fluffed to my heart's content.
Took pics of the beautiful finished product!!!
Seriously took me about 10 minutes. My kind of project!
I think it's so cute that I might just make a blue one and a pink one and use them at the bajillion baby showers that I hostess!
Am I crazy or is it cute? What do you think? I can take it. Maybe. Just let me down gently. :-)
*****Don't forget to enter my fabulous GIVEAWAY*****