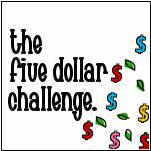 Linday, from Living With Lindsay, is having a 5 dollar challenge! Click here to read all the rules. Basically, our challenge was to find something at a Dollar store, spend no more than 5 dollars, and make something cute! A winner will be chosen at random from all the participants. That's good for me, because I'm sure there will be people who create something a whole lot cuter than me! Anyway, here's what I made.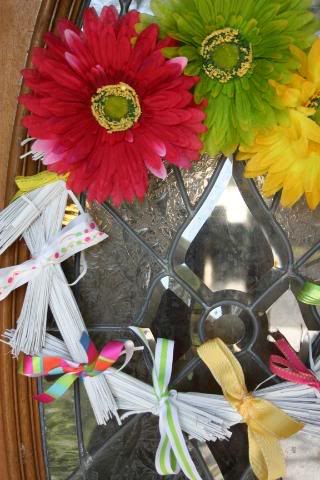 Thinking back on it, I should have taken before pics, but I didn't. Here's what I did. I bought the flowers (they were on long stems - see this post) and a decorative broomstick at Dollar Tree. I cut up the broomstick, gathered the pieces into chunks, tied them together with ribbon that I had in my ribbon stash and spray painted it white (with the very, very last drops of my spray paint). Then I tied pretty ribbons from my stash around each section and hot glued the blooms to the top. I used some more ribbon I already had to hang it on my door. And that's that! I only spent $4 and used supplies I already had at home.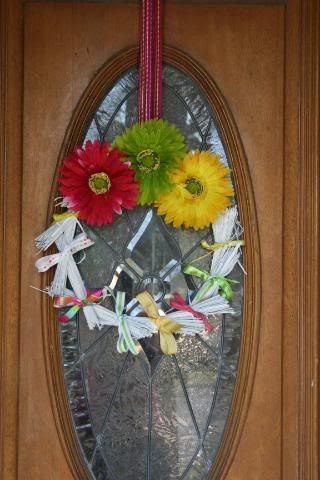 I can't wait to see everyone else's ideas! I have a feeling I'm going to be spending a lot of $ at Dollar Tree after tomorrow!